In 2022, the Mt. Zion Memorial Fund for Blues, Music, and Justice received funding from the American Historical Association to create a WebAtlas of cultural resources and African American Blues Communities in Bolivar, Carroll, and Lowndes County, Mississippi.
We also plan to create a guided WebAtlas tour of memorials to blues artists. Please visit the WebAtlas and come back often for updates!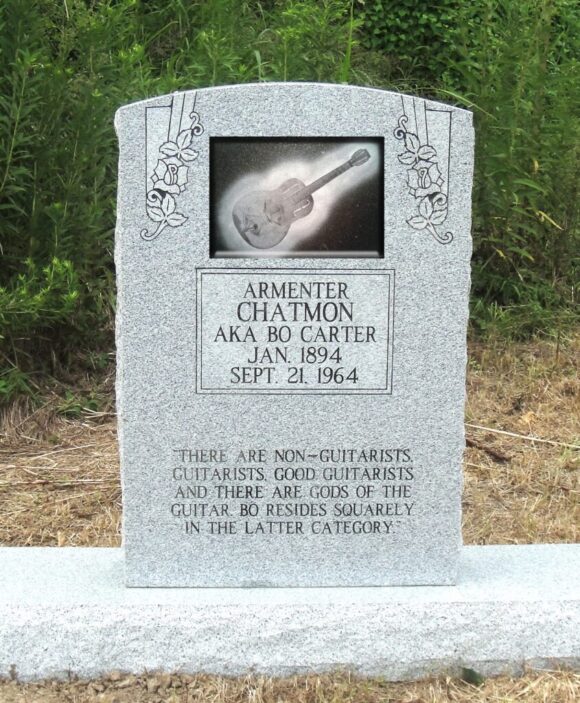 The Blues Memorials Tour
In 2018, we erected a headstone on the unmarked grave of Bo Carter in Nitta Yuma Cemetery in Nitta Yuma, MS. Visit our website to learn more about the project, and take the tour of our memorials on the WebAtlas!